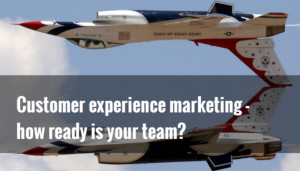 Have you ever been on the receiving end of a great customer experience? [Read more…]
Your content marketing program must educate your prospects for you to succeed at social selling.
I once attended a sales meeting where a professional speaker extolled the benefits of social selling to hundreds of our salespeople. He made several good points in an effort to convince them of the utility of social selling, including how to mine for thought leadership content that they can share. In any given industry, there is no lack of content on just about any topic be it on blogs, Twitter, LinkedIn, news sites, etc.
Later, I ran into a sales VP who was delighted with the talk. He went so far to say that, "There is so much content out there we can share, we don't even need to produce our own!" If he had only said the first half of the sentence, he would have been right. [Read more…]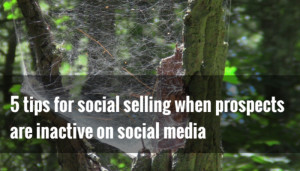 When prospects are inactive on social media, you have to get creative! [Read more…]